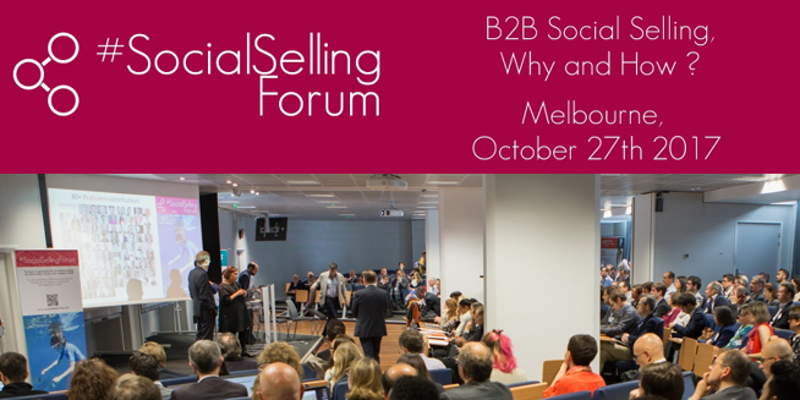 The first #SocialSellingForum Melbourne took place on October 27th, 2017.
Keynote presentations:
– Ramak Salamat: https://goo.gl/oD9cXB
– Tony J Hughes: https://goo.gl/y9aEna
– Chris Reed : https://goo.gl/G9PWUQ
Photos & Videos
https://photos.app.goo.gl/AOT21ajHkH009zkq1
Other resources available  under the "presentations" tab below as well as the speakers / workshops facilitators list
Major Sponsors

Social Selling is a way to leverage social networks to develop Sales.
Social Sellers combine activities on networks like LinkedIn, Facebook, Twitter... where they help other progress (in their own jobs) with more traditional Sales tactics like email, phone, events... to align with their customers' buying journeys and develop their ability to be considered as valuable resources.
Social Selling is not only for sales people. Everybody "sells" something!
- Ramak Salamat: https://goo.gl/oD9cXB
- Tony J Hughes: https://goo.gl/y9aEna
- Chris Reed : https://goo.gl/G9PWUQ