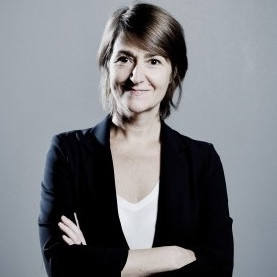 Worldline France – Social Collaboration | Digital Change | Social Selling | Reverse Mentoring | Content Management
Head of Content and Community Management, je suis en charge de l'adoption des pratiques sociales collaboratives au sein de Worldline France. L'ambition : faciliter l'intégration des pratiques numériques utiles aux collaborateurs. L'objectif : gagner en performance métier. La méthode : un programme de transition digitale qui combine des modules permettant :
De manager sa marque professionnelle en ligne : #eReputation
D'augmenter son charisme numérique et le ROI de sa présence en ligne : #OnlineInfluence
De partager du contenu à valeur ajoutée pour animer ses communautés : #DigitalContent Management
De booster les ventes grâce aux réseaux sociaux : #SocialSelling
De recruter efficacement via les réseaux sociaux : #SocialSourcing
De maîtriser les outils et les codes du travail collaboratif en entreprise #SocialCollaboration
De stocker, archiver, cocréer ses documents en ligne : #KnowledgeSharing
J'ai conçu et j'anime également le programme de #ReverseMentoring (mentorat inversé) qui interconnecte plusieurs générations pour une meilleure compréhension et une culture numérique partagée : un programme unique en France qui implique plus de 300 collègues audacieux.
Comprendre les codes des digitals natives, construire son écosystème digital, manager son identité numérique, soigner son influence sociale pour mieux vendre et recruter … autant de compétences professionnelles qui font la différence. Pour aider mes interlocuteurs à s'en emparer sereinement, j'ajoute la pratique du #Coaching à 25 ans d'expérience en stratégie de communication, gestion de la marque et conduite du changement en environnement IT.