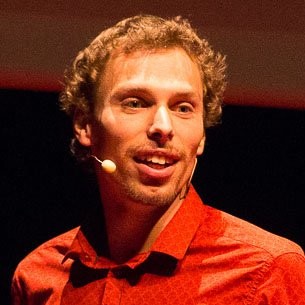 My mission is to enable successful leaders to create the change they want to make in the world. I awaken your inner superhero 💪 with a strong identity 🌟, an impactful communication 📢 and a booming strategy 🚀.
🎥 WATCH MY SPEAKER REEL: youtu.be/b7xanl6KUJs 🎥
ARE YOU SERIOUSLY TALKING ABOUT SUPERHEROES WITH SUPERPOWERS?
Yes I am! Check my current position to find out what I mean. ⬇️
ONE SOLUTION FOR EACH STAGE OF YOUR SUPERHERO JOURNEY:
✔️ SUPERPRO: Give your business a fresh start!
⬆️ Follow me on LinkedIn to watch my videos and attend my free events.
✔️ SUPERSTAR: Step up the game and stand out!
Register for the next webinar, attend a seminar or join a retreat.
▶️ facebook.com/groups/superherotribe
✔️ SUPERHERO: You're already at the top, but you want more!
Get one-on-one coaching. Limited. By application only.
▶️ sebastiennunez.com/book-a-call
THE 4 PILLARS OF THE SUPERHERO SUCCESS FORMULA™
1️⃣ MINDSET: Acknowledge your full potential and get into action.
Working on: Decision Making, Leadership, Action-taking
2️⃣ IDENTITY: Define the uniqueness of what you can offer the world.
Working on your unique: Bio, Skillset, Profile, Pitch
3️⃣ COMMUNICATION: Learn how to communicate your value.
Working on your: Avatars, Products, Value [UVP], Content, Keynotes
4️⃣ STRATEGY: Set goals and build the successful formula to growth.
Working on your: Planning, Partnership, Networking, Investments, Marketing
WANT TO KNOW MORE?
☛ www.sebastiennunez.com
☎ +33 (0) 7 68 46 73 30
✉ hello@sebastiennunez.com